JWELL Machinery Co., Ltd. is one of the largest professional manufacturers of plastic extrusion machinery in China. Since its establishment in 1997, JWELL Machinery Co., Ltd. has developed from an initial factory to 8 production bases in Zhoushan, Shanghai, Suzhou, Changzhou, Haining, Foshan, Chuzhou and Bangkok, Thailand; From the initial dozen entrepreneurs to more than 3000 employees, there are also a large number of management talents and business partners with ideals, achievements and professional division of labor.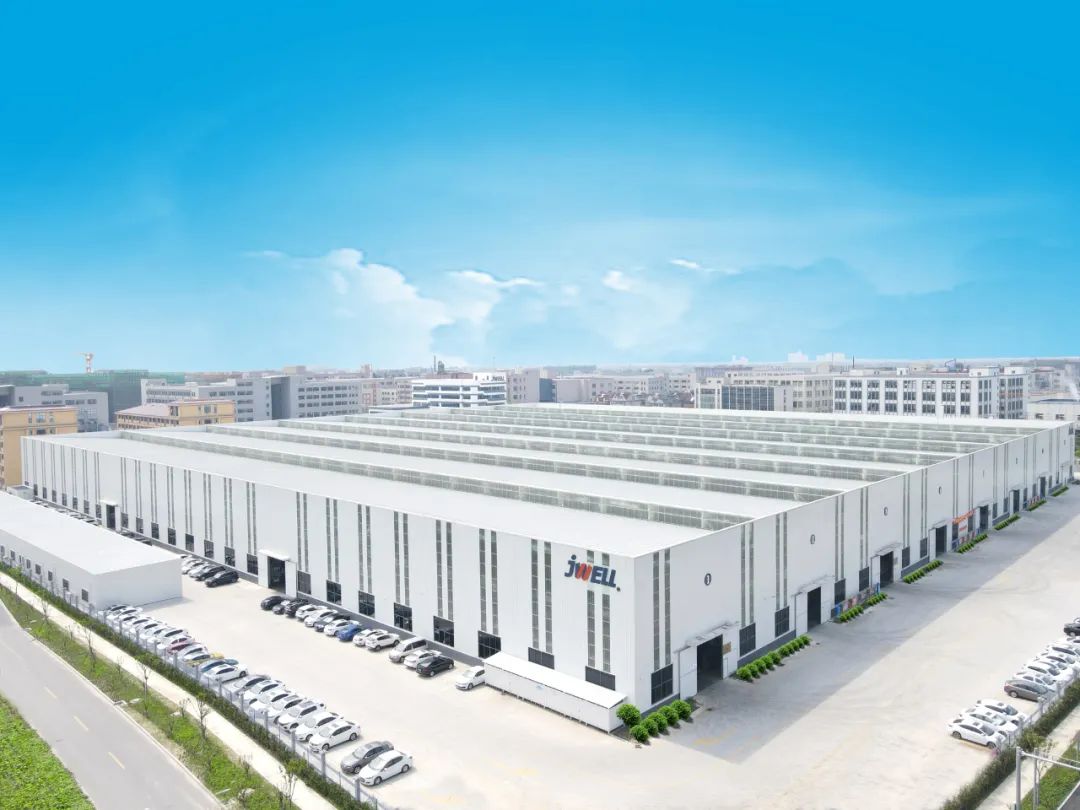 JWELL has more than 20 holding professional companies, whose products cover the production lines of mixing and granulation of various polymer materials, pipes, profiles, plates, sheets, non-woven fabrics, chemical fiber spinning, as well as hollow molding machines, plastic recycling (crushing, cleaning, granulation), single screw / twin-screw extruders and screw barrels, t-molds, multi-layer round die heads, screen changers, rollers, automatic auxiliary machines and other accessories. The annual output of more than 3000 sets of high-end plastic polymer extrusion production lines and other complete sets of equipment, and the honor of ranking first in the extrusion industry for 11 consecutive years, make JWELL a leader in China's extrusion machinery industry.
In these 25 stormy years, how did chairman Mr He Haichao lead JWELL machinery to ride the wind and waves? The answer may be very simple. It is hidden in JWELL's enterprise spirit – "be persistent and strive for innovation".
Persistent intention
"I am very lucky. I always meet many trustworthy and hardworking people. From general managers at all levels to ordinary employees, many of them have worked in the company for more than ten years. Now the second generation of JWELL young people have also been influenced by their parents to enter the company." This is what chairman Mr He haichao said in an interview with CPRJ China Plastics and rubber in 2017.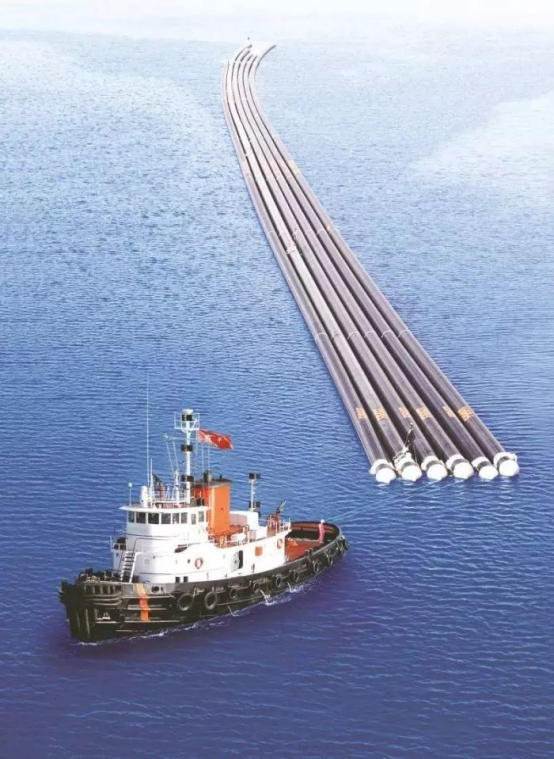 In each factory of JWELL, there are many old employees with more than 10 or 15 years. Just like JWELL company, they have only done this thing in the past 25 years, and they will only do this thing in the future. If you focus on one thing, you can naturally do one thing well. This is the heart of a craftsman.
For talents, we must have consistent values, so as to form a team. The values of JWELL senior managers mainly include the following points: 1 Don't come here to make quick money, and avoid a taste of it; 2. maintain high standards and high quality requirements, make exquisite products, and focus on the company's main products; 3. be conscientious about cost performance. Even when the product is in short supply, ensure that the price is reasonable and appropriate. 4. we must try our best to achieve the highest efficiency, the highest production efficiency and management mode, which is the breakthrough for future work; 5. we should have Internet and platform thinking, pay attention to customer experience, and use intelligent human-computer interaction, visual inspection, big data, etc. in the future is an irreversible trend. The mission of integrating these points into JWELL people is to persist in striving for innovation, pay attention to customer experience, and create an intelligent global extrusion equipment ecological chain.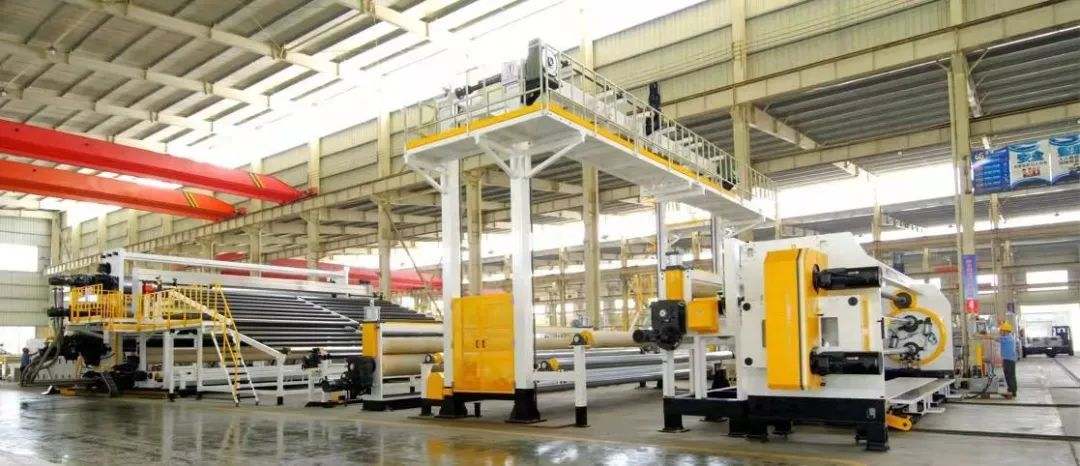 In 2020, when the epidemic was the most serious, JWELL people were able to arrive at their posts ahead of time. In the whole year, 36 debugging technicians of the company overcame many difficulties and went to different countries to carry out equipment debugging overseas, winning a good reputation for JWELL brand.
Talent is the most important enterprise resource of Jinwei. Whether it is the joint-stock partnership manager selected from JWELL's employees, the foreign enterprise executives or overseas experts hired with heavy money, or the person in charge of the Research Institute, or the experts and professors of scientific research institutions who have repeatedly mentioned that they should always be grateful for their help, as well as the "JWELL class" established to train front-line engineers, it can cultivate and stimulate their potential, It has become an important starting point for JWELL's various decisions.
In recent years, according to the market demand, JWELL has developed ASA decorative film production line, degradable plastic starch filling and modification granulation line, PET bottle piece recycling granulation line, graphene slit coating and film coating compound production line, medical EVA transparent film production line, medical TPU casting film production line, horizontal water-cooled high-speed corrugated pipe production line, pe1600mm thick wall solid pipe production line, bm30 continuous extrusion double-layer online shaping hollow forming machine PA film embossing production line, 8500mm wide geomembrane / waterproof coiled material production line, waste recycling and modification production line, etc.
In terms of product specialization, JWELL has made remarkable achievements in the development of new materials and the same material in different fields. For example, JWELL  has continuously researched and tested in the TPU film industry, including more than 10 categories of subdivided product industries, such as TPU foaming, TPU medical type film, TPU car clothing film, TPU functional composite film, TPU hot melt adhesive film, etc. In the field of special functional films, Jinwei has actively invested in the development and testing in combination with the technical characteristics of users and market applications, and successfully developed the special functional film production line and other products required by the market.
According to different countries and regions, customers' requirements will vary greatly. In developing countries such as India, local customers' demand for machines is more simple to operate, while some factories in Europe, America and China put forward high requirements for automation. These large-scale demand differences lead Jinwei to directly divide them into several different versions when producing extrusion equipment: the standard version for simple configuration, the enterprise customized version that meets the application of some industries, and the customized version that fully meets the personalized needs of customers.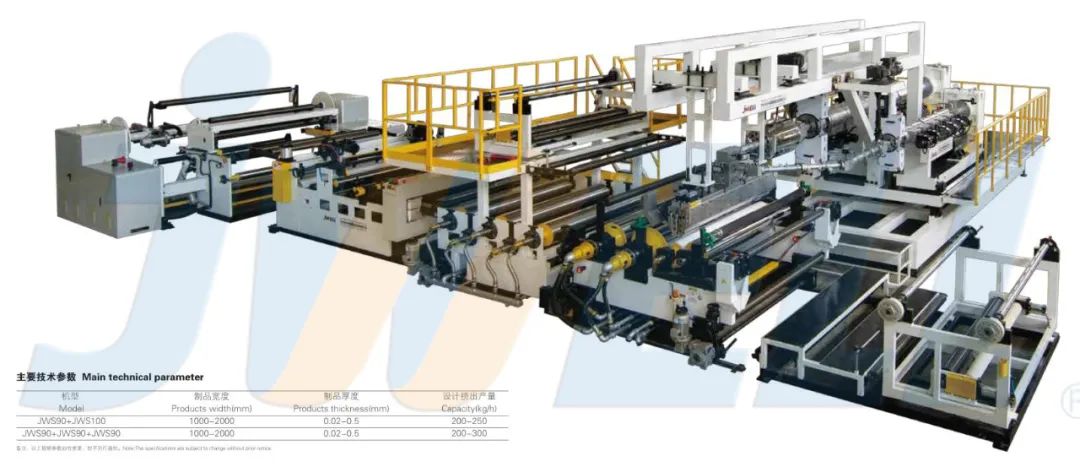 JWELL people firmly believe that only by deeply understanding the future market and technology and increasing investment can we continue to lead the development of the industry.
"In the next few decades, the market will enter a new era of winning by quality. If we can not become a well-known brand in the industry, or if we are not on a good platform, the enterprise will not be far from death. For customers, it is very important for a brand to have a good reputation, quality, good products and professional services, and to get a very good customer experience." Chairman hehaichao's words were sobering.
The mission of JWELL ipeople is to "persist in striving for innovation, focus on customer experience, and create an intelligent ecological chain in the field of global extrusion equipment. Let every enterprise and excellent employees on this platform have a stage to show their value!" 
---
Post time: Jun-05-2022